Welcome to the ultimate forum for Organ - Piano - Wurlitzer – Keyboards, played on real vintage instruments by real musicians!
-
Tired of searching for the right hammondorgan sound, grand piano, wurlitzer and keyboard?
-
Can't play it the way you would like to hear it?
-
Contact a real organ/piano player, with the real gears and skills!
Welcome to Pettersson Music, the division for live keyboards on the Web. Pettersson Music is developed by the Swedish well known keyboard/piano/organ–player Thomas Pettersson.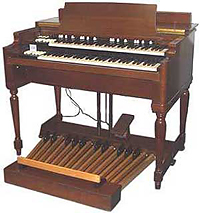 Today the music industry is based upon computer made music played by sequencers and software programs. Real instruments played by real musicians are often hard to find.
The Pettersson Music vision is to give you the old school vintage touch on your production played by top level musicians on high quality instruments directly on this website.
Order the full orchestra right now right here!